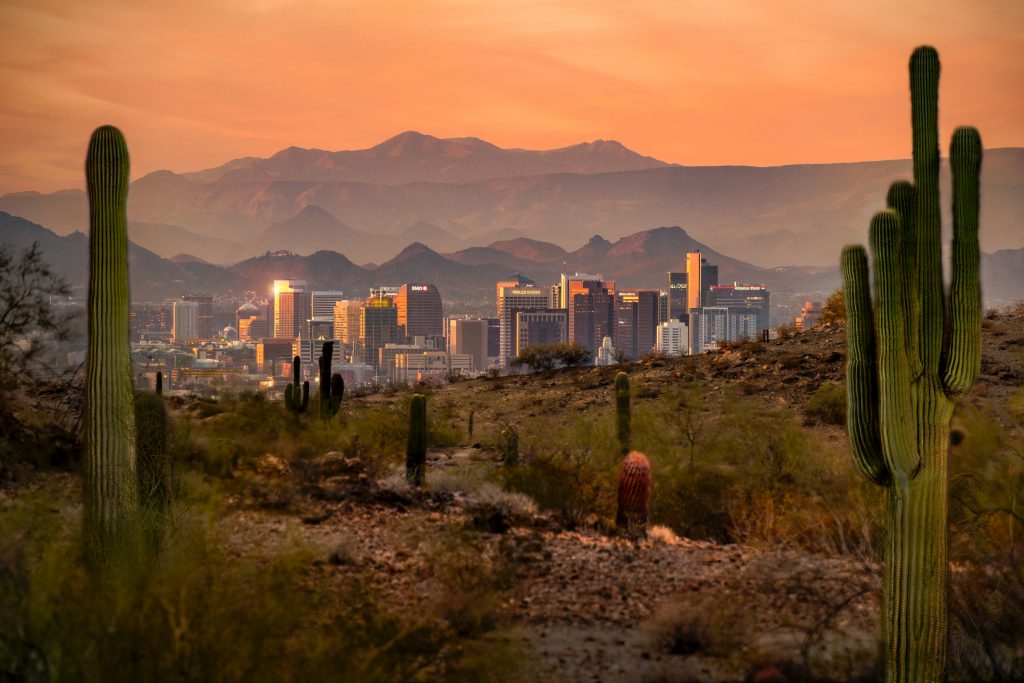 Phoenix is the capital of the southwestern U.S. state of Arizona. Known for its year-round sun and warm temperatures, it anchors a sprawling, multicity metropolitan area known as the Valley of the Sun.  It is also the fifth-most populous city in the United States, the largest state capital by population,and the only state capital with a population of more than one million residents. The city is within one of the world's sunniest regions, with its sunshine duration comparable to the Sahara region. With 3,872 hours of bright sunshine annually, Phoenix receives the most sunshine of any major city on Earth.
More than 41,000 acres of Phoenix desert and mountain parks and preserves offer everything from busy, arduous summit climbs to secluded, meandering valley walks. Over 40 trailheads provide access to more than 200 miles of trails. Phoenix has an incredible spectrum of accommodation styles and special events venues that boast sophisticated meeting facilities, impeccable service and plenty of room for meeting as well as exploring, pampering and unwinding.
Travelling to Phoenix can cross off various bucket list items. The Valley of the Sun offers amazing day trips to unforgettable places like Grand Canyon, Sedona, Montezuma Castle National Monument, Petrified Forest National Park and many more.