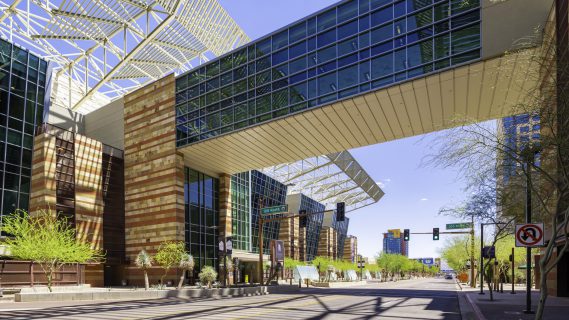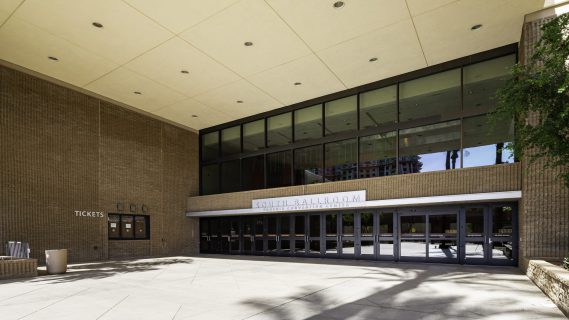 Downtown Phoenix is a premier destination and the Phoenix Convention Center (PCC) is at the center of it all. The PCC is a stunning combination of beauty and practicality designed to accommodate events of all types and sizes.
ISBNPA Annual Meeting will be held at the South building with the entrance from Third Street.
The Phoenix Convention Center South Building is a modern, spacious, stand-alone building with over 143,000 square feet of customizable space. The design elements showcase colors and textures reminiscent of Arizona's landscape. Featuring two exhibit halls, ballroom with full production capabilities and performance stage, along with 18 meeting rooms, this versatile space is perfect for events of all types.
Phoenix is a safe, clean and welcoming city, and our Downtown Phoenix Ambassadors make sure it stays that way. Available 365
days a year from 8 am to 11 pm daily, they act as "roaming concierges" to assist with anything our delegates may need. From lunch
recommendations or directions to you hotel or a Valley Metro Rail station, the Ambassadors are available to assist.
PCC Location: 33 S 3rd St, Phoenix, AZ 85004, United States